Three things to know about the 2019 Buick Envision
December 30 2018,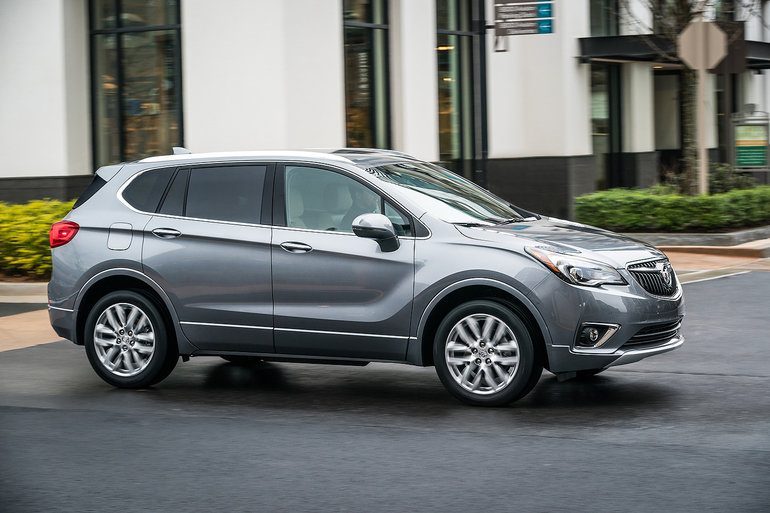 Introduced less than two years ago, the Buick Envision quickly made a splash on the North American sport utility vehicle market with its luxurious design and upscale interior, compact dimensions that make it easy to drive around in the city and fuel-efficient range of engines.
Indeed, there's a lot to love about the 2019 Buick Envision. Here are three things to know Buick's luxurious compact sport utility vehicle.
It has two engines that provide everything buyers need
The 2019 Buick Envision is powered by a 2.5-liter, four-cylinder engine right out of the gate that makes 197 horsepower and 192 pound-feet of torque. This engine is paired with a 6-speed automatic gearbox and is offered starting at just over $40,000.
The next engine and the one most buyers will turn to is the 2.0-liter, four-cylinder turbocharged engine offering 252 horsepower and 295 pound-feet of torque. This engine is more powerful than most other powertrains found in this segment while also being very fuel-efficient and fun to drive.
It's quite spacious
There's over 761 liters of cargo space in the 2019 Envision with all seats in place. With the rear seats lowered, you'll get over 1,600 liters of cargo space in the new Envision. In other words, the 2019 Buick Envision has enough space to cater to all of your needs when it comes to versatility and interior space.
It is very comfortable
The new 2019 Buick Envision offers its customers and owners a very refined ride that is more comfortable than what you would normally find in a compact luxury SUV. The cabin is quiet and the overall feeling of luxury one gets inside the Envision really makes this sport utility vehicle stand out.
It's for those buyers who do not want to compromise and simply want the best of everything.
Come in today and learn more about the 2019 Buick Envision at Surgenor Barrhaven.