Chevrolet unveils crazy eCOPO Camaro at SEMA
October 31 2018,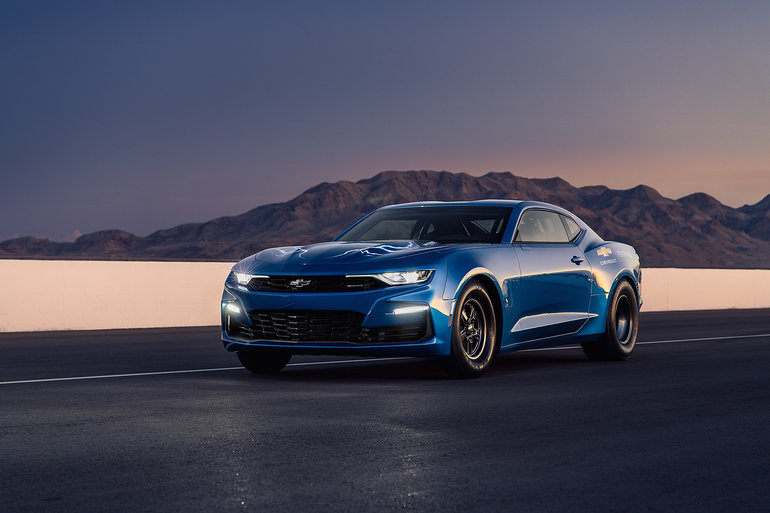 We all know the Chevrolet eCOPO, a supped up and massively tuned Chevrolet Camaro designed with drag use in mind. We all know that with a drag car, what matters most is torque and accelerations, and nothing sends torque to the wheels quicker than an electric engine.
It therefore makes sense that a car designed to race on a drag strip would benefit from an all-electric engine. Enter the Chevrolet eCOPO EV unveiled this week at SEMA.
Point blank, the eCOPO is a monster. It has 700 horsepower and 600 pound-feet of torque generated by two electric engines that send that torque to the rear axle in the blink of an eye. The result is an immediate and neck-snapping forward push that will leave anyone speechless.
Consider the face that the eCOPO can run the quarter mile in under 9.0 seconds, faster than just about any production car offered at the moment. It's also a second faster than a Bugatti.
There's a quick charge battery in there as well so that you can charge without any problem in between races.
Now, we may never see the eCOPO put on sale, but it certainly shows that Chevrolet knows what it's doing when it comes to EVs. To learn more, contact us today at Surgenor Barrhaven.