2019 GMC Sierra: An Incredibly Evolved Full-Size Truck
March 09 2018, Surgenor Barrhaven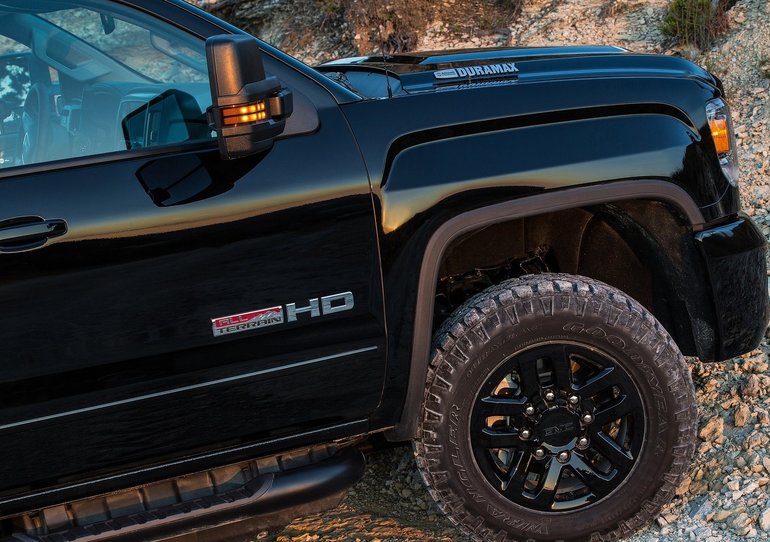 The GMC Sierra will be available in both SLT and Denali versions with a host of other versions in between.
Exclusive Technologies for the New 2019 GMC Sierra
Unveiled in February in Detroit, the all-new 2019 GMC Sierra will enter the Canadian market this fall. On the program, we have a range of driver assistance features, a brand new exclusive and unique tailgate that increases the versatility of the new Sierra, a new and even more rugged style, plus new safety technologies as well. With the 2019 GMC Sierra, GM proves it knows what it's talking about when it comes to trucks.
Many Versions With a Variety of Options
The GMC Sierra will be available in both SLT and Denali versions with a host of other versions in between. It will be powered by the current GMC family of V8 engines, so a 5.3-litre will be standard while a 6.2-litre V8 will be optional. It will also be able to receive a turbo-diesel engine. That's about all that doesn't change with the new 2019 GMC Sierra.

For the rest, there are a lot of new features. For example, the new Sierra will be the first pickup to offer a colour head-up display and it can also be equipped with a rearview camera integrated into the mirror. A new towing app and a camera dedicated to towing will also be offered.

In terms of safety, the new GMC Sierra will offer a full range of driver assistance technologies such as a side obstacle detection system, rear cross traffic alert, lane departure warning, and lane departure prevention.
The 2019 GMC Sierra will be equipped with a brand new, exclusive Multipro tailgate that offers six configurations:
1. Main tailgate

Open the main liftgate using the electric release control on your keychain, from inside the truck or manually.

2. Stopper for the main tailgate

When the main liftgate is open, the stopper prevents items from slipping out of the crate.

3. Easy access to the box

The interior tailgate folds down to allow easy access to the box when loading or unloading.
4. Top tailgate with work surface

When opened, the interior tailgate can be used as a work surface and allows two-level loading.

5. Stopper for the interior tailgate

The interior hatchback also has a stopper that helps prevent items stored at the top level from slipping out of the box.

6. Steps

The interior tailgate folds out to form a large step that allows you to get in and out of the box with ease (maximum capacity of 170 kg or 375 lbs).

To learn more, contact us today at Surgenor Barrhaven!